Jon Sykes, Space engineer
Pages in this section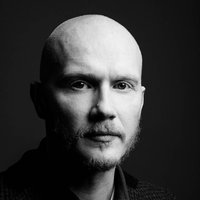 Working as an engineer for space projects is a very exciting and interesting career. With science missions there is the extra advantage of knowing that, if successful, you will contribute to making new discoveries.
Mechanical engineer in space research
Throughout his career in space science Jon has helped design, build and test instruments on satellites, space telescopes and a probe sent to land on Mars.
Interview with Jon Sykes
Jon Sykes is the Senior Mechanical Engineer at the Space Research Centre, University of Leicester.
What's the most exciting thing about your job?
The rigour that is required in the development of space hardware means that you will always find out how well your design performs. Everything that we design goes through a very demanding series of tests which are designed to demonstrate whether or not the hardware that has been designed meets the targets that it was designed for. This is always interesting, can be very nerve wracking but in the end can also be very satisfying when one is able to demonstrate that the design goals have been met. The fact that eventually the hardware will end up in space and will add to humanity's understanding of science is also incredibly exciting.
How long have you been working in this field and what are you working on right now?
I have been working in this field for 18 years. I am working primarily on two X-ray instruments. One called SVOM which will monitor high energy events such as Gamma Ray Bursts, and another called SMILE which will monitor the interaction of the earth's magnetosphere and ionosphere with solar wind. 
What first inspired you to work in your field, and have you always had an interest in space?
I would say that I had an interest in space only as much as the "average person". I was working in a Mechanical Engineering job in the commercial oil and gas sector and was inspired by a University of Leicester job advert for a position working on the UK mission to Mars, Beagle 2.
Did you always know you would work in the space sector, or did you have other plans?
I did not have a particular plan to work in the space sector but I did know that my engineering degree would give me transferrable skills that would permit me to work in various engineering sectors.
Have you worked anywhere else or on any other space missions or big science projects?
The biggest mission I have worked on is James Webb Space Telescope (JWST). I have been the European Consortium structures lead for the Mid Infra-Red Instrument (MIRI) for the last 10 years. I still have some test responsibilities remaining on JWST although the work is mostly completed.
What sort of skills does someone need to be a space mission engineer?
The engineering process is very creative but also requires a commitment to being thorough about ensuring that requirements are met. Good organisational skills and enthusiasm for solving problems.
Why do you think James Webb Space Telescope is important? What impact will it have on the average person?
James Webb Space Telescope (JWST) is the biggest science mission happening at the moment. JWST will be used to explore things that were fundamentally impossible to explore before it existed. In doing so it will generate innumerable science papers, in other words, it will have a huge impact on our understanding of certain aspects of the universe.
It is certain to create "wow factor" results in the way that Hubble did and in doing so will help to engage the general public in science.
What happens / what do you do if something goes wrong?
If something goes wrong you remain calm! Developing hardware can sometimes seem like a constant stream of things "going wrong". In this field unexpected results or issues arising that had not been anticipated are part of the normal process. It is important to accept this and deal with solving issues and problems as part of the hardware development process.
Where did you go to school and what did you study?
I went to a comprehensive school in North Yorkshire. I studied Maths, Physics and Chemistry A-levels.
What did you do after finishing school?
I went to University of Leicester and studied Mechanical Engineering. I then studied for a post graduate in music, and after that, alongside my job working for a UK engineering company I was able to register for and compete a MSc in engineering structures.
What advice would you give to someone thinking of a career in space?
Working as an engineer for space projects is a very exciting and interesting career. Being involved in science missions has the extra advantage of knowing that if you are successful you will contribute to making new discoveries and advancing science. Certainly on the engineering side, the skills are very transferable thus also opening up other career opportunities.